Look around me... Look at these friends (and maybe a few friends of friends) of mine... Maybe it's just jealousy. Yeah, most likely it is. When I look back on these 4 1/2 years of secondary school, I open my eyes to realise what high-achievers, what big-players, what great lives they get to live, and how they get to develop themselves to be such capable, talented, noteworthy people and get to take part in big scale events only most people can dream of.
They get to take part in the Citrawarna cultural concert-display-thingamajig
They get to take part in royal concert performances
They get to take part in national level camps and conferences
They get to reach national level competitions (be it sports or quizzes or whatever)
They get their names in the newspapers
They have mouth-dropping vocabulary and fluency
They get to be the top student in school, and then those who are top students in the country
They get to have ang-mo-langs to asses their piano exams
They get to wow people with their musical and artistic talent

Et cetera, et cetera, et ce-te-ra......
And what do I have?

Err, I play badminton, but didn't even get to enter MSSD.
Err, I went for a state level science competition but made a mess of ourselves (and by the way the following year's school representative went all the way to wining national level)
Err, I went for national debate (Pfft I didn't even win the round I entered), and even that, was just a one time thing. And I actually went just as a reserve.
Music? Err.............................
Camps? Errr............. Do school-level camps count?
And that's about all.
So apart from 2 competitions, most of my teen/school life has been quite blank. I suppose that's living in a small town. Even a nationwide BSMM body doesnt have any events for us in this teeny weeny little Sitiawan. Haiz~


Study study study. Homework homework homework. I mean yeah sure at least I got hobbies, but I've never been able to put them to good use other than just playing with friends and working up a sweat. And oogling on the internet about cars.
And seeing how mum and dad dont earn big wads of cash, even if I wanted to start a a new hobby like say music, how could I possibly put the extra burden on them for the instruments and lessons?

Speaking of mum and dad, they never earned much in their working days. And now with dad retired except for part time work in his Puchong workshop, mum a housewife, we have to live on dad's EPF funds (excluding my brother with his own job now). So that means we have to stretch our ringgits as far as we can. No overseas vacations, no Iphones and Ipads and ipods, no DSLRs like what the kids have these days, no 1080p HD Sony Vaio or Blu Ray player, we dont have Nokia Xs or Blackberries for handphones, we dont have Beemers and Mercs, and just taking a tour of our house clearly would show that we live in the lower-middle class. Everything around here goes on the basis of "Dont need it? Dont spend on it". So yeah, if your parents have RM100 notes spilling out from their pockets, never take them for granted. Be thankful and grateful for the social status head start you already have. But of course, dont get carried away and be stuck-up, show-offy arrogant either~


I know, I know, "It's only school. You still have so much of life ahead waiting for you" and "Work hard, later on when you get a big job you'll earn lots of money". But c'mon, seeing how other friends get to make such good use of their time, and already developing themselves and their talents or skills, and from a young age already living such a posh life, I just feel...... haiz~
But what's the point right? 4 1/2 years have already passed by. I didnt get to really make the most of it. And its not the most grand of lives I've lived as a teenager. What else can I do? No matter, ahead of me, with a giant lump of effort and determination, I sure do hope that: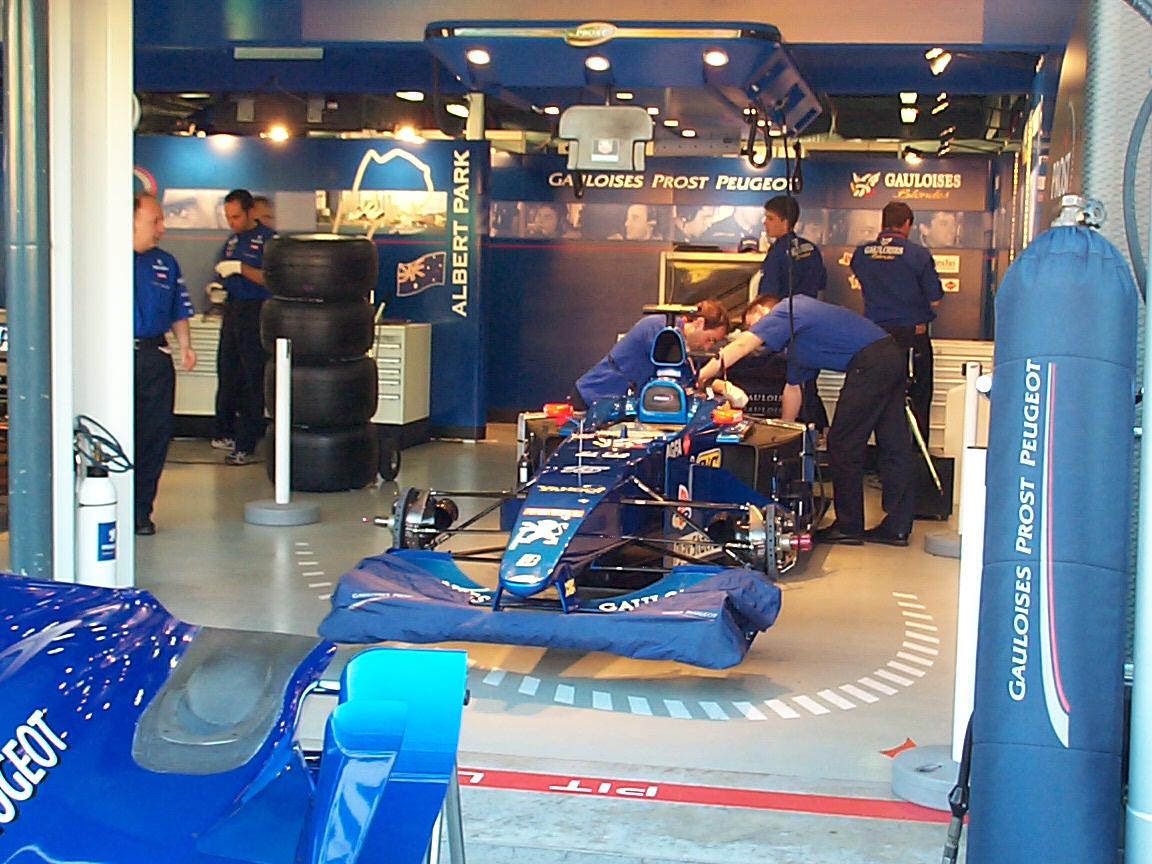 If I become a mechanic, I'd be wearing a shirt, snazzy black pants and shiny leather black shoes, working for some professional race team and the garage is spotless
If I were to work in an office, this would be the working attire
I'd get to experience the joy of victory, not necessarily as the driver, but just being a part of the team.





If I were to work in a factory, it'll be like this one.

Of course, it's not the posh and luxurious life I'm after, however I do suppose that working in the automotive/motorsports sector should be rather, I suppose, rewarding.
But most importantly, above all, the one thing which was lacking throughout my schooling life, I'd get to share the automotive passion with lots of other people just like me. Although there wouldnt be that many girls and ladies....